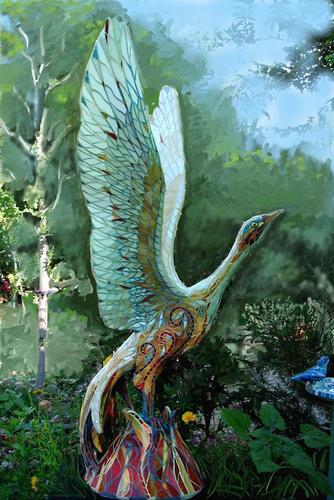 Welcome To Patricia Halloran's Mosaic Art Website.
Celebrating and connecting with nature and our environment is the central theme of my work. Mosaics suit my fascination with detail , color, and the beauty of line, while sculpture explores the interaction of space and its impact on feeling. I try to express patterns, light, and form, using a figurative base that is both real and imaginative. Much of my work is designed to be outdoors, a part of the environment, but can also bring the wild inside. I hope that the personality of my creations will strike a resonance with individuals who view them or acquire them, and bring a smile.
Redtail

Stained glass, fused and painted glass, handmade ceramic mosaic sculpture, Indoor/Outdoor, 18" x 22".
Send an email